change your thinking
change your life
JOIN US FOR A HEAD FULL OF INSIGHTS,
A HEART FULL OF LOVE & A SOUL FULL OF KNOWING
Welcome to my website! I'm Tristan and I'm an NLP Master Trainer and Coach based in Ibiza. I had a pretty traumatic childhood. NLP has been instrumental in helping me to transform my dysfunction and depression. It has enabled me to create a life of remarkable freedom and I now love facilitating that in others. I'm passionate about coaching and sharing what I've learnt on my journey with those looking for deep and lasting change. I feel blessed to inspire and catalyse change in individuals and communities around the world.
learn NLP,
TRANSFORM YOUR LIFE  
Hi there, I'm Tristan Soames. I'm an NLP Master Trainer and Coach based in Ibiza. I'm also a photographer, writer, digital nomad, entrepreneur, motorcycle rider, cat lover and deep-thinker. I'm an explorer of both inner and outer worlds.
I love travelling and working in places close to my heart – especially India, South Africa, the UK and Ibiza where I run certified NLP courses and retreats each year. I'm in the business of helping people create an extraordinary life, whatever that means to them, one where the seemingly impossible becomes inevitable.
The central question I'm asking and attempting to answer through my work is, "Who are we, why are we here, and how can live a life full of passion and purpose?"
In order to answer that question I am consistently learning, modelling and sharing the 'secrets of success' I discover on my journey.
I've been studying NLP for the last 20 years. I was certified as an NLP Master Trainer in 2011 by Sue Knight and have trained with many of the pioneers of NLP. I like to think that we stand on the shoulders of giants and I feel deeply privileged to have had many remarkable mentors and coaches in my time.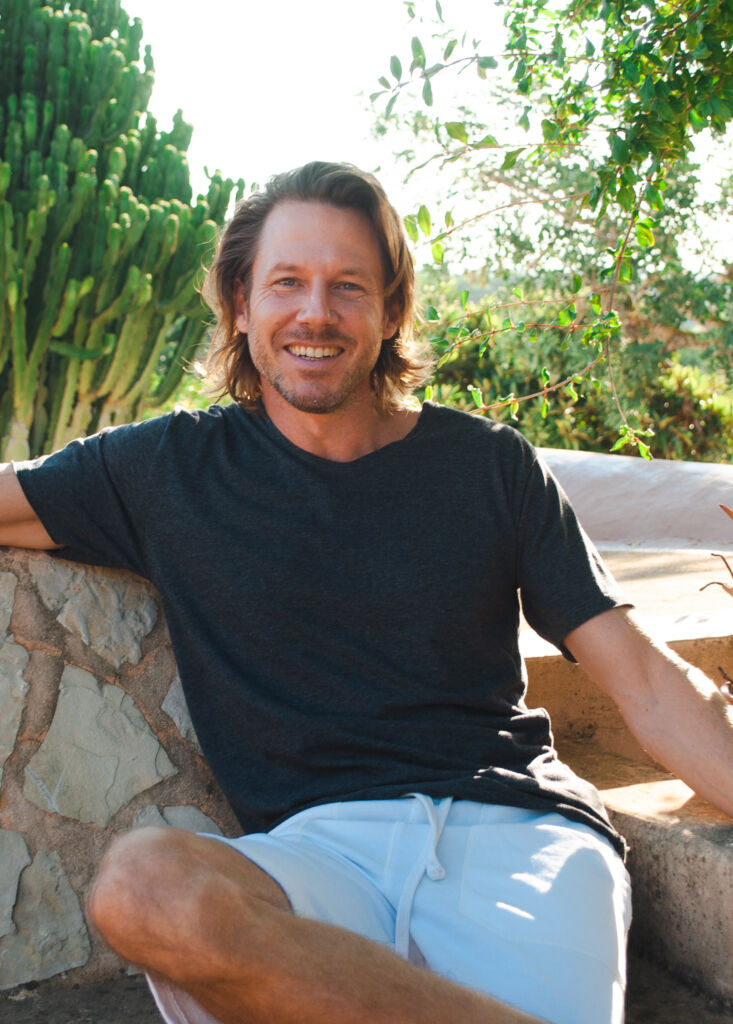 Sign up for your free e-book
This is an introductory guide to NLP as a  launchpad to help you begin living a life of passion, purpose and possibility.

get a taste of one of our retreats
No matter where you are in life, or what level of NLP you're at, this immersive and Certified NLP Retreat will help you transform your world – from the inside out – in the most profound of ways.
The next retreat in Ibiza will be held between the 28th of May and 6th of June 2022.
DO YOU HAVE ANY QUESTIONS? PLEASE GET IN TOUCH using the form to the right or email me below.